Donate Now to the Green Churches Network!
Founded in 2006, the Green Churches Network's reputation has grown rapidly mainly due to the accessibility of our resources . People have free access to over one hundred pages requiring no subscription!
In addition, workshops and kits are offered at very low prices.
Your donation to the Green Churches Network is essential in helping us to continue to further the greening of Churches all across Canada. We are a registered Canadian charity  RN: 815609128RR0001.
1. Donate online with Paypal.
2. Donate by cheque.
If you prefer to send a cheque, make it payable to the "Green Churches" and send it to our address.
3. Shop in our boutique
Click here to visit our boutique
4. Buy FundScrip gift cards
Imagine if each time you buy groceries, eat in a restaurant or buy clothes, you could also contribute to one of your favourite charities, the Green Churches Network.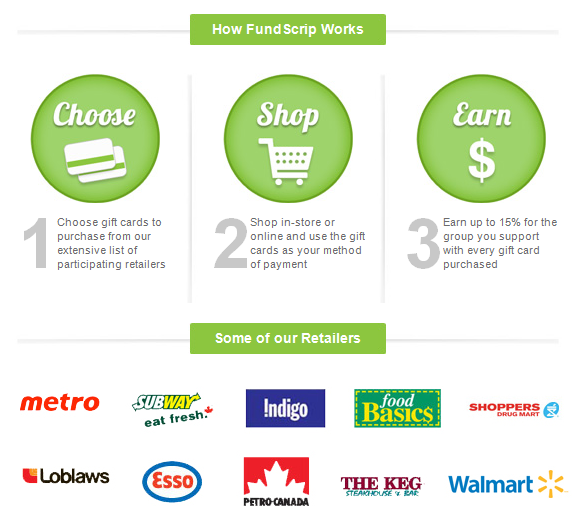 Group invitation code: XSV3KW